Paranormal Pieces: Expansion Pack
€0
Regular price
€20
Unit price
per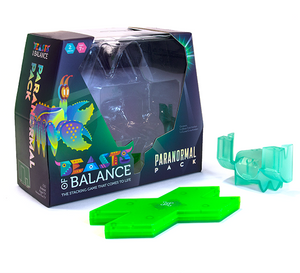 Take your Beasts of Balance gameplay to scary new heights with this paranormal pair, pack contains new Ghost Crab and Cursed Cross artefacts.
Add some spectral surprises and stranger things to your Beasts of Balance world with these spooky artefacts. Play the Ghost Crab and see it resurrect as a more powerful Beast after going extinct. Or play the Cursed Cross to create a hybrid Beast with more ghoul than grace. Bring a little paranormal activity to your game; curses and crosses and crabs - oh my!
Requires Beasts of Balance game to play.
Device Requirements: Your smart device must meet the minimum requirements in order to use the Beasts of Balance app. Minimum requirements: iOS 10.0 (or above) or Android 5.1 (or above), Bluetooth 4.0 Low-Energy/Smart protocol, 1GB+ RAM (recommended)
---
---